This is great! Up to what size you could record or playback? Several minutes?Saving and loading wave files via menu? If you have your module ready for testing on OSX let me know.
Actually I'm using an audio buffer completely located in RAM, so recording time depends on how much memory is available.
looking forward to this. what do the knobs control? will this have the ability to overdub?
The knobs control the tempo and the positions of the loop-markers. Overdub is the only recording mode. The module is inspired by the OP-1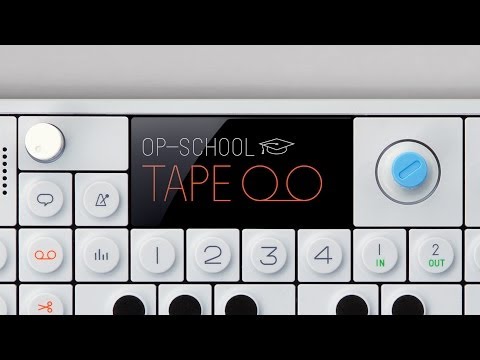 Oh wow, this is great! I would love to test it when time comes if that's ok with you…
awesome. now im really looking forward to this one.
This is great! When do you think it will be ready?
So, will this support "grabbing" the tape spools to create jitter? I'm not really a tape guy (inspite of only listening to tapes growing up) but it seems that the direct ability to manipulate is a big part of the appeal of this stuff.
My plans are to finish it within June 2020.
Yes, I'm working on exactly that feature

will we be able to control that via midi? the module really has a nice tape sound. cant wait for this one. when do you expect to release it?
For controlling the tape speed there are in and out ports. For MIDI to CV use the modules provided in the Core of VCV Rack.
I plan to release within June 2020.
Now that's just too cool.

Can't wait to play with this one. Btw, will source code be available ?
Best regards,
dp
I am SO stoked for this module. Good luck in the creation process!