A couple of days ago I posted the same question in the facebook group. Is there any way to sync a sample to vcv rack? Someone posted an idea of a patch that would theoretically work, but not in the way I spected. His idea was this: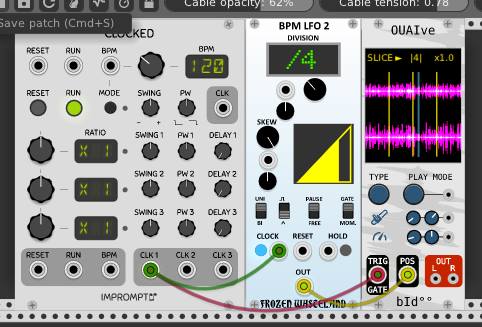 Although it seems like an interesting way to modulate a sample, it does not what I'm trying to accomplish, although the idea is basically the same: reading a buffer.
Here I try to sync some sampled drums. So far I can only detect the BPM of the sample (I know it's right because i made the sample at 150 bpm so when going at normal speed BPM tools shows the expected tempo). If I want to sync it to an external clock it is necessary to manipulate the sample speed very precisely and that is hard to do. Is there a way it can be done much easier?