Hey

I have a suggestion for a module that I've thought about. I did make a few modules in the past, but it's been a while and my dev environment is on an old computer, that doesn't work too well anymore.
So I thought that I'd suggest it to some of the developers who are currently active, maybe they would like to try make something

I looked in the library and did not find any modules that does this and I also made a post about it on Facebook, in the VCV group. There were some good suggestions, but none of them worked well and would require a lot of patching. Here is the post from Facebook:
I do think the code can be fairly simple. I tried this out in Pure Data and it works pretty well, here is an image of the basic concept: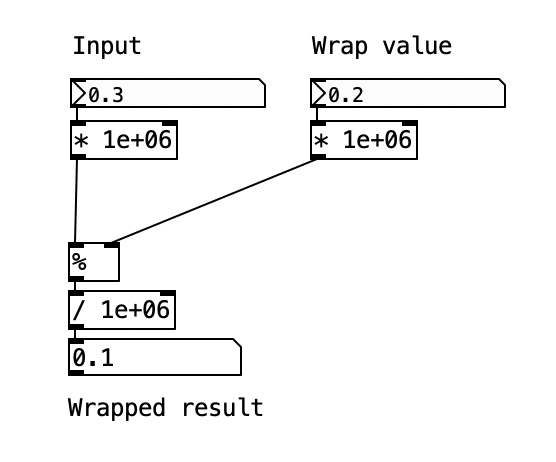 The algorithm is: ((float input * 1.000.000) % (float wrap value input * 1.000.000)) / 1.000.000 = Result
The reason to multiply with a million, is so we get integers, which we can then apply modulo operation to. It should work, as floats have 7 digits resolution, right?
There should probably also be some conversion to and from volts, but never really got into that side of it, but I'd assume that wouldn't be too hard.
If anyone feels like having a go at this idea and feel like adding it to their library, I would be grateful

Thanks in advance!