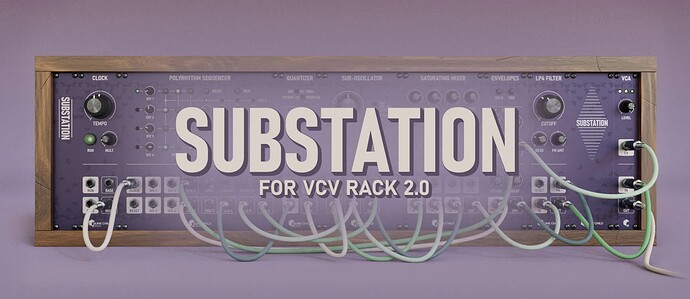 Hello!
Slime Child Audio is happy to announce a new update for Substation, v2.2.6. This version adds oft-requested support for ARM64 versions of Rack, and updates to the latest version of the Rack SDK.
v2.2.6 also marks the end of the plugin's official support window. Substation was released almost four years ago, and we are choosing to focus time on new plugin development.
The update is live on itch.io and will be landing in the VCV Library soon, so keep an eye out for it.
As always, please send us all the amazing things you are making with Substation, and let us know if you'd like them featured on the website!
Coriander V. Pines
Slime Child Audio