I was wondering if anyone knows if it's going to make it to version 1.
Yes. Being worked on at the moment.
Sorry. I'm working on it, but my real job doesn't leave me as much time as I used to have.
Thank you so much David! Take your time, no stress. You make a lot of cool glue modules that make the magic possible. Big fan here!

same here, looking forward to see these getting ported


edit: Oh fantastic i see just now that your plugin has arrived in the pm!
thanks!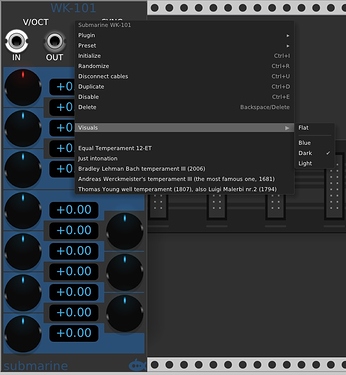 Yes, I just got them here too! yippy

Logic analyser is great resource, nice to have it back!

Thank you David! You're the best!

You're most welcome. I'm sorry it took so long. I'm planning to get the wire manager available next, but I might put it into this plugin and abandon the utilities plugin as a separate thing.
The submarine SS-220 and the SS-212 modules do not work any more in V1.
While in v.62c you got the right voltages, the V1 version gives mostly out a 0.0 V signal at the output ports.
MAC OSX 10.13.6
Also on Windows 7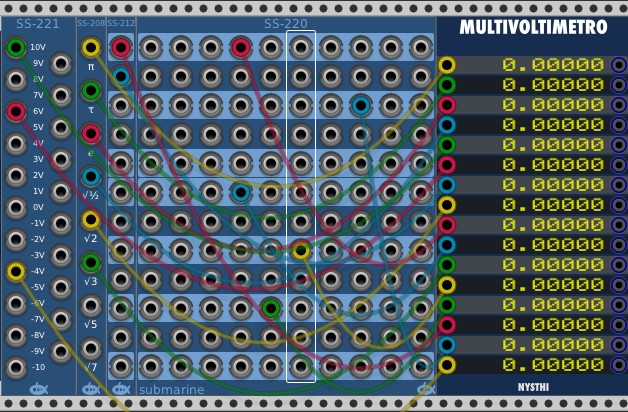 Posted 1 more issue and a lack of knowledge on my part on github

Greetings Peter
I've found the problem. Hopefully get a fix out to the plugin manager within a day.
Its a bit disappointing. The SS-2 modules were design to be as efficient as possible. They set the voltages at startup and did no processing beyond that.
Unfortunately v1 now resets the voltage to 0 on disconnected ports, so I now have to re-apply the voltages for each sample.

Are the utilities also coming to v1? I miss the wire manager

The wire manager IS coming. I don't know about the module browser.
Here's the post announcing the wire manager, now named SubmarineFree WM-101 WireManager :