here on a ubuntu after a fresh compiled rack version 2.1.1: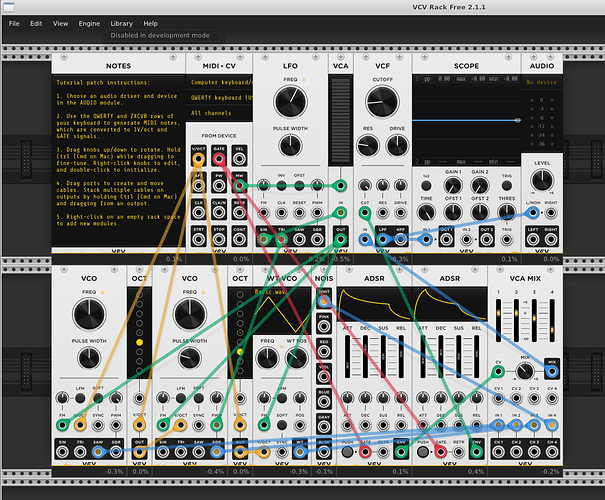 -0.3% CPU would be great

I have this issue permanently so to make sure i compiled the newest version from scratch…
What i have found out so far: After a restart of the computer its OK. Then after a while this behavior comes. I don't know possible causing actions but may be:
Set the performance cpu mode to from 'demand' to 'performance'
– this was my first guess,
but as i have developed modules recently i did not make this setting.
But still after a while the issue comes suddenly.
Next guess: Set Threads to 2 and the back to 1 – not really sure about that.
However,has someone similar issues?
What could be the reason? Thanks.