Hello everyone!
Would anyone have some sample Lowpass Filter code for me to copy? I saw that rack has built-in filters (see here), but I'm looking for an example that I can follow to get me started.
I don't know if I need a TRCFilter or TBiquadFilter? I don't really know the difference.
To put this into context, I hope to add a lowpass filter to the Groovebox module.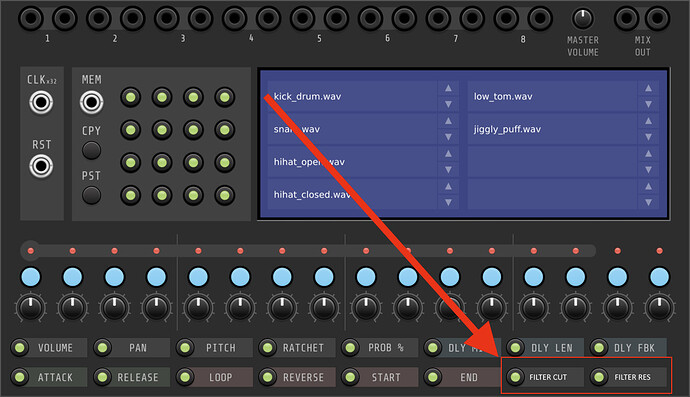 I might eventually allow the user to select the filter type (Lowpass, Bandpass, Highpass), but in the short term I'm going to focus on lowpass.