Hello,
I have the free VCV Rack version and I want to do something I can't do with free modules. I'm wondering if I could do this with VCV Rack Pro.
I have a couple of compositions that are semi-improvised that I control with my MIDI Controller, an Akai APC 40 Mk2. I assign the MIDI knobs and buttons to PatchMaster, which is connected to the modules and parameters I want to control.
Is it possible to record on a DAW all the changes I'm making on PatchMaster parameters and then edit the result? I want to record the MIDI output from my controller that is associated to volume, filters, dry/wet signals, everything, dozens of controls. This way I could just edit the result with some adjustments where needed and then I would just have to play the timeline from the start and record the audio to have a finished version of the track.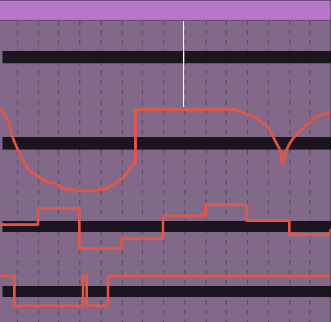 I want to this but for the parameters on VCV Rack. Record them while playing and then edit them to create a "studio version" of the track.
My AKAI APC 40 Mk2 is connected to VCV Rack through multiple instances of MIDI-CAT controlling PatchMaster. I would have to keep this connection even with VCV as a VST, overriding the default association of the APC40 to Ableton Live. I'm guessing this must be possible.
Would it be possible too or better to use Entrian Timeline or CV to solve this? I haven't tried any of them, I only have free modules.
Thank you