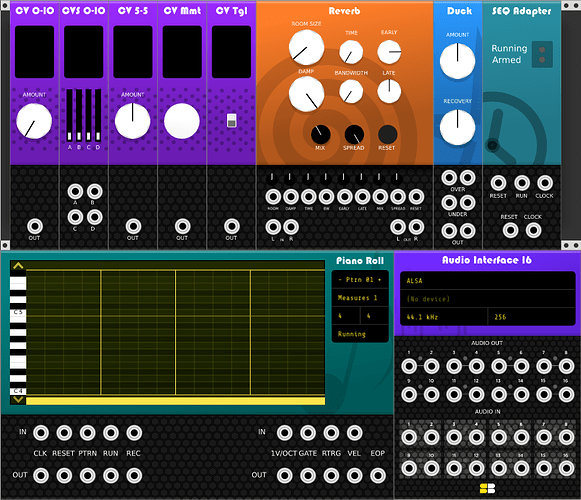 A new drop of the rcm modules collection has made its way into the plugin manager.
Now includes SEQ Adapter: see https://www.youtube.com/watch?v=Ejl-DSMguCU
This brings a few extra features to the piano roll, mainly play/pause, recording and chaining.
I've also added the Duck module back in, for very basic audio ducking.
Hope you folks enjoy it.
There's also a manual of sorts in the github readme: