Is it normal that after switching LA-216 to 'ONCE' it keeps on tracking the input signals?
Occasionally it works as I'd expect it: freezes at the end. But sometimes it keeps on going with the same settings. I just can't figure out this Trigger Mode settings.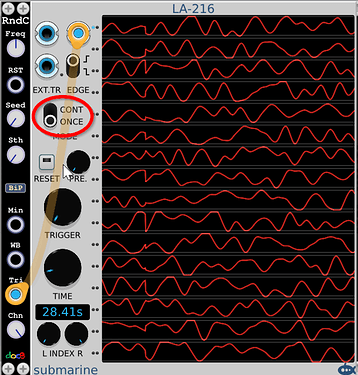 Or does it have to do something with the input signal?