My COVID symptoms clearly don't help solving this issue so please give me a hand.
Using the wonderful StochSeq it is straight forward to make sure that some pulses are sent with 80% probability but the rest of the beats are sent only with 20% of probability.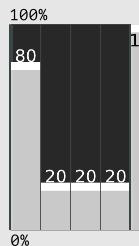 It works just fine but I thought to reduce the size. Theoretically this can do the same, can't it?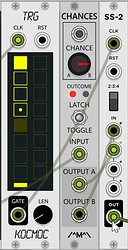 Is there a tinier solution?
Any weirdo VCV only solution is welcome!