today I got the idea, that it could be usefull for educational and maybe some other purposes to have a chance to make only some cables in a patch visible.
e.g. the cables from the outs of oscillators to a mixer, or only cables to the modulation input of a module,
here is a quick example pic I composed in GIMP: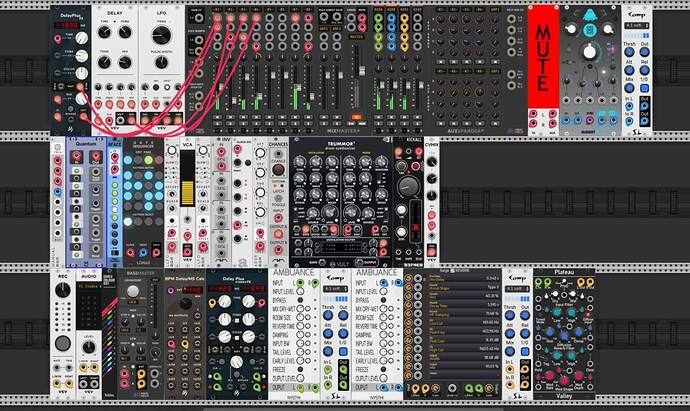 I think you get the idea
now my questions:
Would this be possible to program?
If yes, would someone be interested to program this (as I have 0 knowledge to do so)?