Hi


i go my first plugin built without error

and i am up to share with you guys!
Features:
Mono 1 to 4 Multiplexer
CV controls and Mutes over input and outputs
Vu meters and Cv automation visuals
Direct output for multiple modules extension
Awesome Ui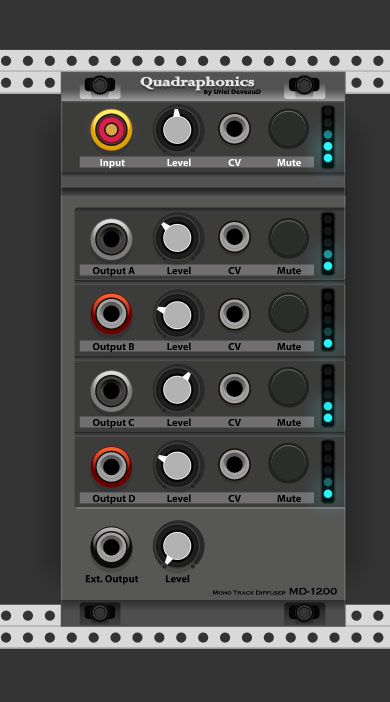 i would like to know what i have to do to get this plugin in the VCV catalog …
basically, i have only the Win build… maybe some of you can offer to build it on MacOS and linux ?
which are the files i must upload on my github ?
and any other tips are welcome at this point…
thanks, talk to you soon
uriel