Bear with me, first time trying to get set up to write module code, and my fluency with C/C++ toolchain stuff is rusty…
I've been following the tutorial steps to build VCV Rack, and got as far as 'make dep'. I am using the MSYS x64 bash shell and I'm pretty sure I've got all of the git repo/submodule stuff in place. When I first tried 'make dep', make churned for quite a while before running into the issue.
It seems related to dep/rtmidi config, but I'm very much still getting my bearings here. Here's the shell output: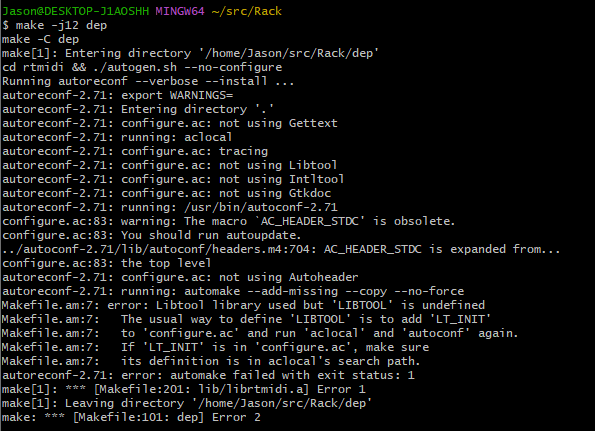 Please let me know if it's something obvious or where I should poke around, at least. And of course, point me to a better place if this is not the right place or way to ask! Thanks.