My Rhythm Explorer module uses SvgSwitch widgets to create square buttons with text. The static text varies for each frame of the switch. The text started out as a font that was then converted to paths, just like with the faceplate svg.
In the browser, all looks great. Everything scales nicely (at least as nicely as the underlying faceplate svg anyway). Here is a screen capture of the browser at 71%: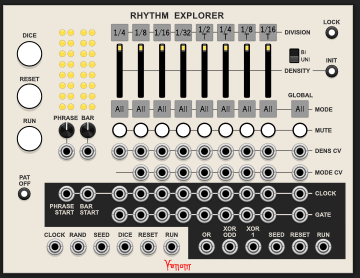 But in a patch, the SvgSwitch text looks horrible as I reduce the scale - it becomes very blocky and hard to read. Here is the same module at 71% in a patch: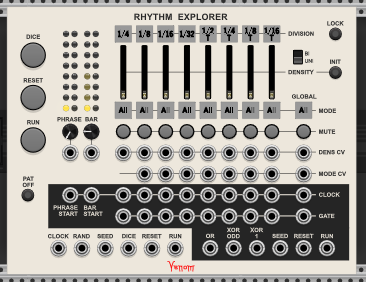 Does anyone have any idea what I could do to improve the image within the patch?
I suppose I could change the design to dynamically draw the text each time the switch changes state. But I prefer to keep the SvgSwitch with static images for now.
This is a case where I may file a bug report with VCV, depending on the response I get to this post.