I like the 'Stereo' and 'Master' modules by cf (https://github.com/cfoulc/cf) and would like to use them with chords (polyphonic, e.g. from DiatonicCV by Aaron Static).
However, their output seems to be monophonic and I do not see a setting for polyphony in the context menu.
Can these modules produce polyphonic outputs?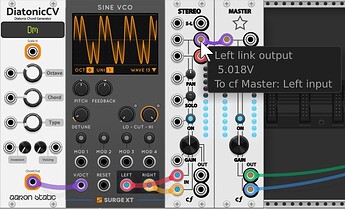 Thanks in advance!