Dear plugin-developers, and vcv-community at large,
I am looking into improving the module browser search function. (The one circled in red below)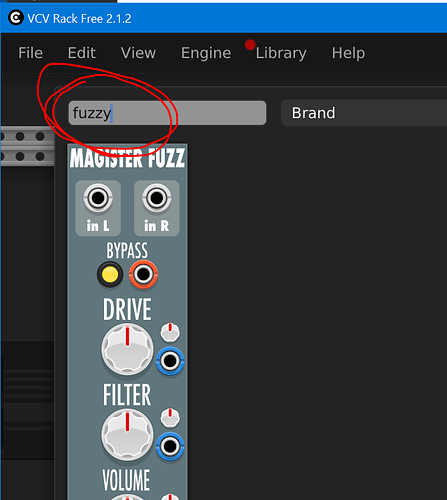 In this quest I'd like to get some inspiration from all of you with what queries gives bad results.
Did you ever fail to find a module using the search-function?
Was it because of a subtle spelling issue that seemed "close enough"?
Did you find something but the order of the results looked odd ?
I would love to collect a list of queries that generates bad or unexpected results!
Many Thanks,
Jonas