My latest Path Set plugin, Rainbows, is live in the library. Rainbows is a collection of colorful sequencers ranging from the compact 12HP Grid module all the way up to the expansive 54HP Ring module: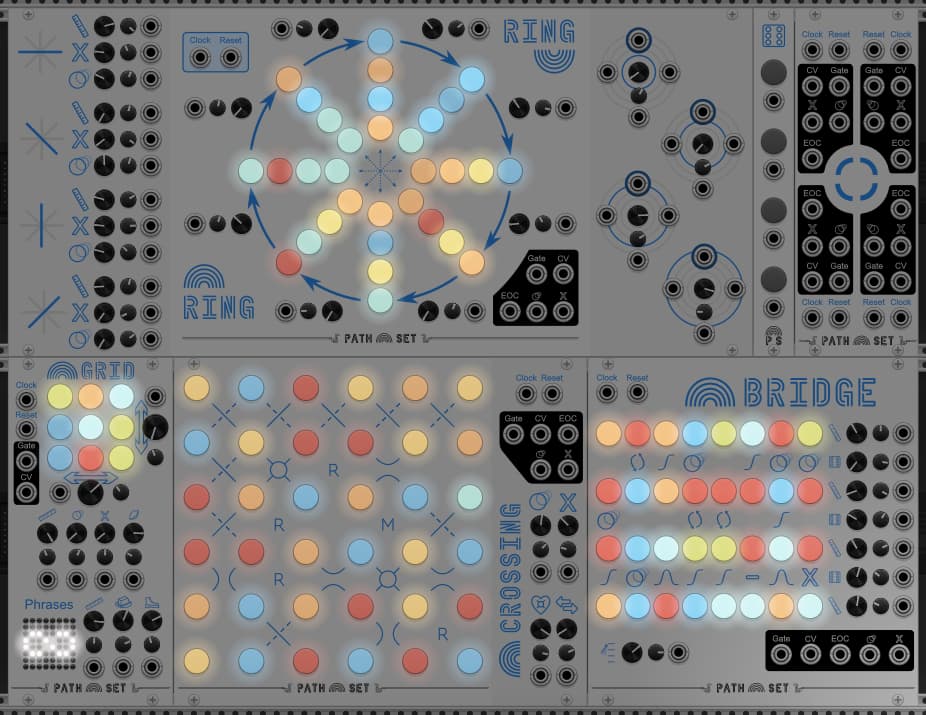 Each module provides its own flavor of ways to create varied sequences for you to explore. All of them create a light-show that will memorize you for hours. The plugin also contains two expanders that works on any of the four sequencers. The Randomizer Expander lets you configure and trigger four different randomization effects. The Playhead Expander adds three more playheads allowing you to pull multiple layers of sequences out of the same module.
Here is a video manual courtesy of @Cabotage_KSM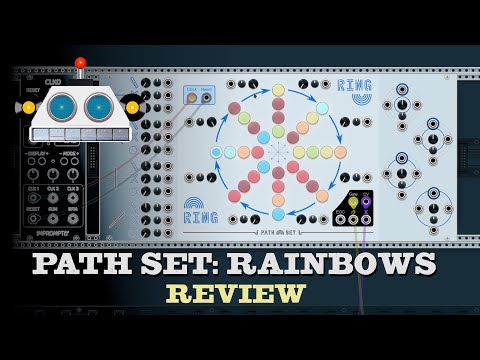 In addition to this new module there is also news from the rest of the Path Set family:
Grains now has Cheese Grater Expander that gives you more precise control over how the granular sample is played.
Infinity now has Shuttle. Use it to explore the infinite space of additive sine wave voices. Quantum Compass also has a new Accidental Mode in its right click menu.
Free also has a new module: One Shot. This "end of chain" Sequencer can add rhythmic and CV variations to even your most lethargic sequence. You can even chain them together for an extra piping-hot morning jolt.