Just getting into this - after following this tutorial, I wanted to understand the separate basic modules better so decided to make a really small assembly.
I'm trying to get aftertouch to control "vibrato"; I can get that effect by wiggling the VCO freq knob, but haven't figured out how AFT should route.
Also, I'm trying to figure out how to control volume with aftertouch as well. (I think I may need another VCA?)
I may not be setting this up correctly… any tips?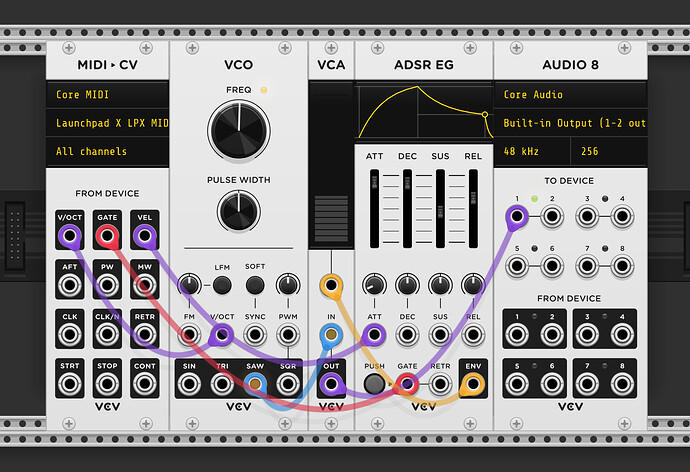 thanks!