hello, i love this module but to dive into and create some own ideas is not the easy way

perhaps the reason for this is "i am a newbie here". my simple problem: i want to let meanders chord progressions follow my melody from a midi keyboard, or sequencer or anything else. the chords should be in harmony with the melody note. every time i play a note, the chord progression should go a step forward. Not clocked!
is it possible? here is my current patch.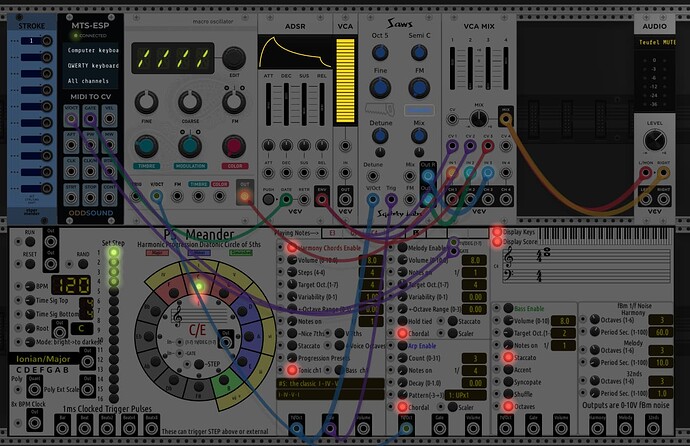 meander test.vcv (2.4 KB)
any ideas? Karl