I've had a few requests for enhancements to my modules that started me thinking about a "scripting" module. For example, there are a lot of possibilities for modulating my groovebox module, including shifting tracks left or right, or transposing notes up or down, etc.
What if someone built a generic "scripting" expansion module that any modules (that wanted to supported it) could use?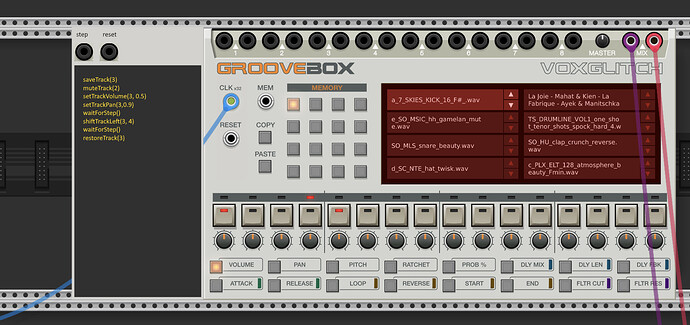 This is a wild idea that I had while cooking up some tacos. The idea would be that any module could use the scripting expansion module and could interpret the commands however it wanted to. In other words, my module's scripting language could be different than you module's scripting language – except, perhaps, how step and reset behave?
I'm just tossing this out there to see what people think. I hope that you all have a wonderful holidays!
Take care,
Bret