Overall I like Rack2's Module Browser, but I had a couple of minor issues with how it handled Favorites. So I looked at the code and came up with some tweaks, which I find make Favorites more pleasant to use.
1. I didn't like having to select Favorites every time I started Rack.
So I added an option at the end of the View menu: "Default to Favorites."
This automatically enables the Favorites view both at start-up and after the Reset filters button is pressed. (Of course, this option is off by default.)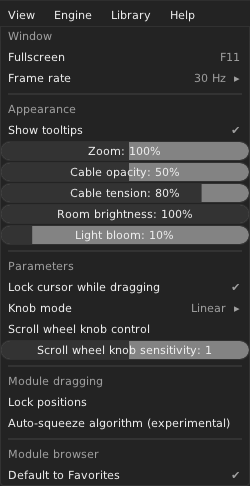 2. I didn't like the yellow border around all the modules in Favorites view.
So I removed the border, but just while in Favorites view. The yellow border is useful in normal view, but Favorites view is only displaying favorites, so it's both redundant and distracting.
However, if a module is "unfavorited" while in Favorites view, the module won't actually be removed until the module browser is refreshed. To indicate when this is happening, I temporarily add a red border around such modules until either the refresh happens, or they're "refavorited."
Here's an example comparing the Favorites views between Rack2's current module browser and with my tweaks. In both cases the RANDOM module has just been "unfavorited":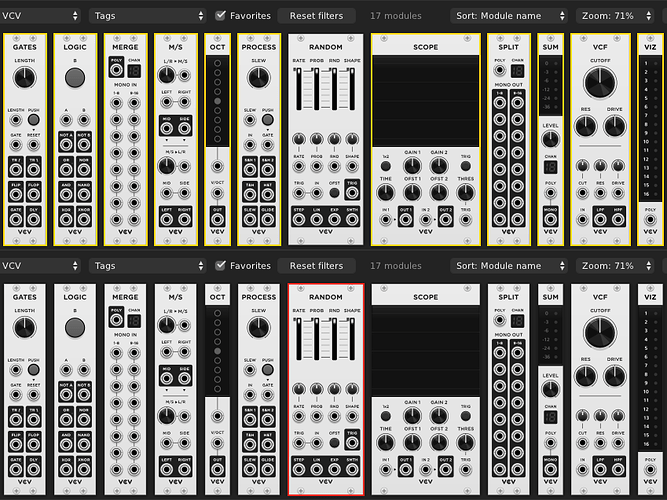 I've made an official feature request for these, but thought some additional feedback might be useful.