Announcing LyraeModules: Sulafat & γ Lyrae
(hopefully in the library soon)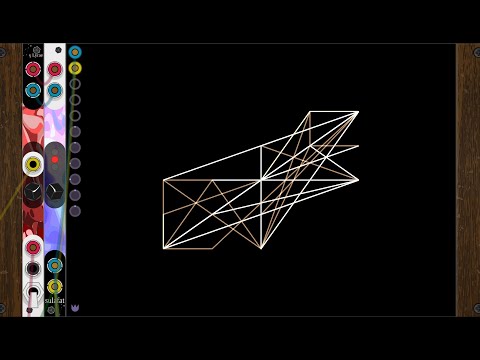 Sulafat
Sulafat has exhausted the supply of hydrogen at its core, and so burns much brighter.
Sulafat is a wavefolder, and so will make your sound much brighter too!

Sulafat is a multi-mode wavefolder (and a bit more) with some internal modulation that differs between the two channels, with internal normalling of the left (top) input to the right (bottom) input
Bypass
Basic Wavefolder
5-level Quantized Wavefolder
Tangent + Clamping (sorta still a wavefolder)
Split mix of 1 + low-passed 2. Split is inverted on second channel
Ring mod - uses internal LFOs if only one input
S&H-ish creates some artifacting depending on the input
Wavefolding + S&H + LFO mess. This one you just sort of need to hook up to a scope
There's also an easter egg LFO mode, if the top (left) input is left disconnected the two outputs output the internal LFO's. The left (top) output will be a basic LFO, while the bottom (right) output will be the two LFO's ringmodd'd together.
γ Lyrae
It bore the traditional names Sulafat (Sulaphat), from the Arabic السلحفاة al-sulḥafāt "turtle"
This module will put a DC offset shell around your signal
Gamma Lyrae is a companion module to Sulafat. With nothing connected, the middle knob will generate two DC voltage, with one being the inverse of the other. The knob can be turned both ways to swap which side is going negative. If a CV input is provided, the knob becomes an attenuverter, but the operation is still effectively the same.
The main inputs (at the bottom) are normalled. These inputs are multiplied (ring modulated) with the center input. This creates two output signals with opposite DC offsets. This will strongly impact the signal fed into the wavefolding modes of Sulafat.