Hello! I'm wondering if these modules are hiding from me somewhere. Here's what I'm looking for:
A stummer module with longer strum times than the Nysthi's strummer module.

A module that takes two or more CV inputs, quantizes them to some scale, then decides if they would sound dissonant or not. Sort of … a harmony identifier? Ever better would be if the module could output a variation of the inputs that are in harmony.
I'm probably talking musical gibberish because I'm not really a trained composer. Essentially what I'm looking for is a module to help keep my algorithmic compositions, which are often pretty random, from souring. You would take the output of, say, two sequencers, feed them into this aesthetics enforcer, and the output of the aesthetics enforcer, into two different VCOs.
Like in this patch: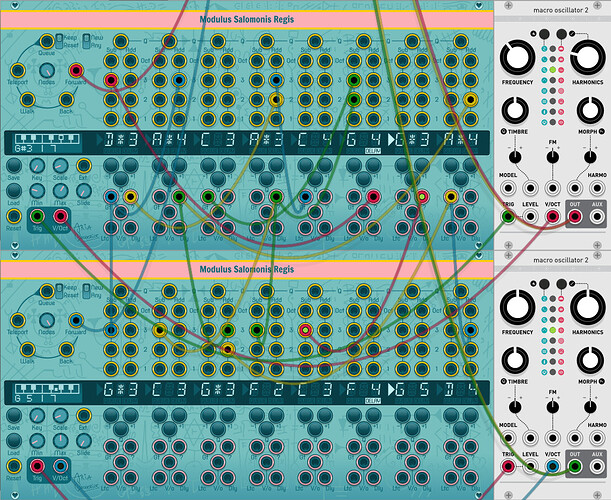 Thanks!
Bret