So I have an idea for a Collectable Network Sequencer
Glass Shard
Imaging taking Glass Pane and shattering it into a thousand different shards. Each of the thousand different shards is a different panel configuration of this new module Glass Shard.
Glass Shard is a network sequencer that offers a high degree of configurability like its progenitor, Glass Pane. But each Glass Shard comes with different configuration of scars and cracks on its front panel. These innate imperfections offer built in connections that you can learn and work with as you add your own connections to the module.
Each section on Glass Shard is four beats long and can have anywhere between one and four notes inside of it. Each panel comes with a pattern of internal connections draw on the front of the panel. The panel also has two global states that can be toggled on or off with triggers.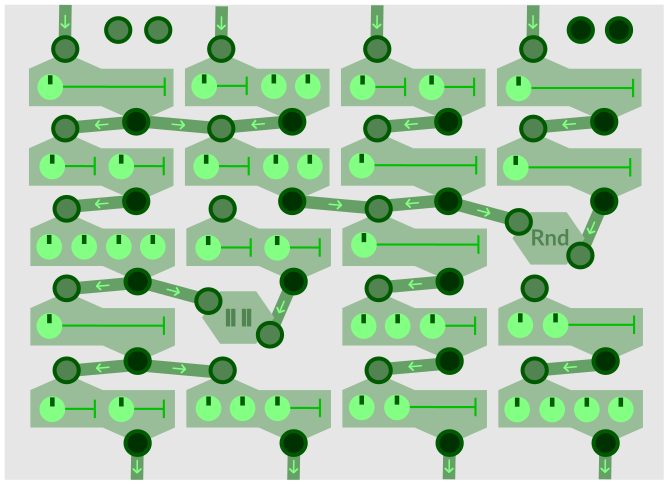 To gain access to all these different configurations, people will have to slowly collect them.
Each week a new configuration will be available for anyone who uses the plugin. Once used it will be added to a library of configurations that person can reuse at any point in the future. If you miss a week, don't worry, someone else can give you that configuration by sending you a patch file with that configuration loaded.
For people who want access to the configurations faster, a premium version would offer new configurations every day. And with the premium plugin those configurations may be different from user to user, creating even more variations.
---
What do people think of any part of this idea?