I'm just fooling around with docB TheMatrix. I'm a bit disappointed that there is no black & green screen version available (see the movie) but I think it will fit nicely into my workflow.
Some practical questions though:
how does the REC ("recording") work
how to feed CVX input that steps are in sync with a clock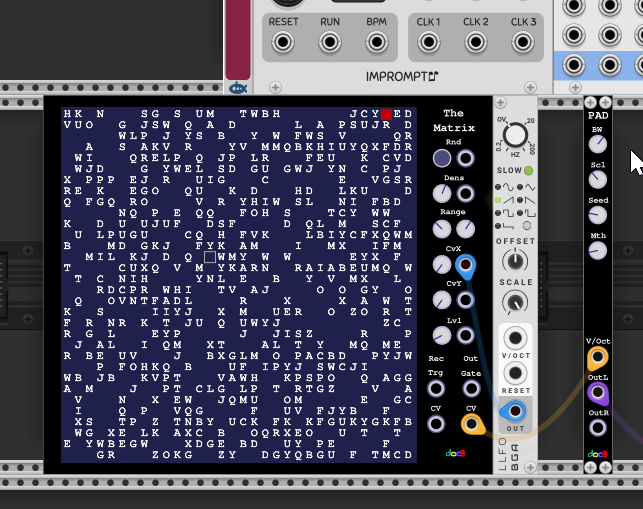 Any nice lean solutions or patch examples?
Cheers, Andras