There are so many options in the Library how to delay the signals. And even so I just can't find the one I need. Please let me know if I missed it!
Basically I have a signal input (yellow line) and a clock signal (red line). And I'd like to create a delayed signal output (blue line).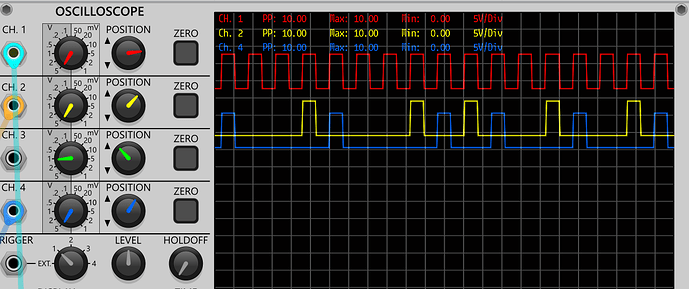 I know that I can achieve this by setting the ms/time knob available on most delay modules. But I'm not very good at setting it by ear. I also know and use a BPM->ms calculator module from AS. I'm looking for a smaller, simpler, more compact solution.
Is there a module that would allow me to set the delay time by trigger number? (I.e. +1 would play the input one clock signal later, +3 would play the input three clock signals later, etc.)