Hi everyone!
I know there is already a lot of online information on this topic. Nevertheless I'm trying since two full days solve this problem. I hope you're not mad at me because I'm opening this threat again. I'm considering myself as quite experienced Ableton user.
The Problem: I want to just send MIDI-Notes to VCV send the generated audio back to Ableton. I'm trying it with a very simple patch in VCV Rack and an empty project in Ableton. But I still get a huge latency of 44ms. As suggested from different users, I'm working with the internal Blackhole bus for the audio. For the MIDI I'm just using the classic IAC driver. Here are some screenshots: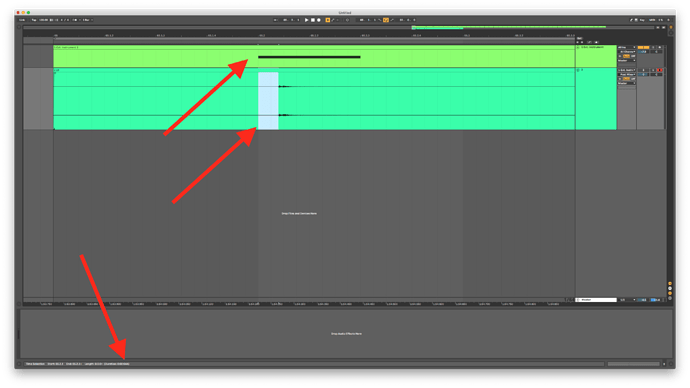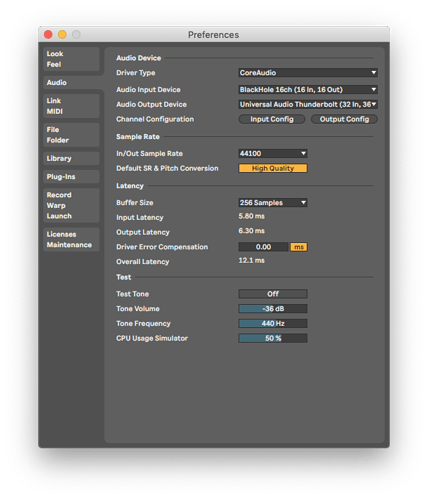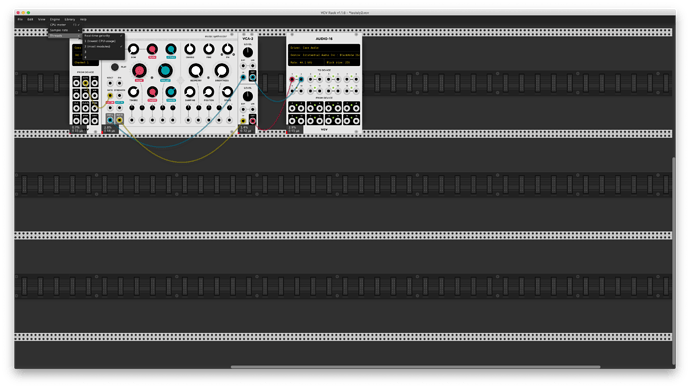 What I tired already: Bridge, different buffer sizes in Ableton, Soundflower
Can you help me with this?
Thank you sooo so much! Milian