The patch :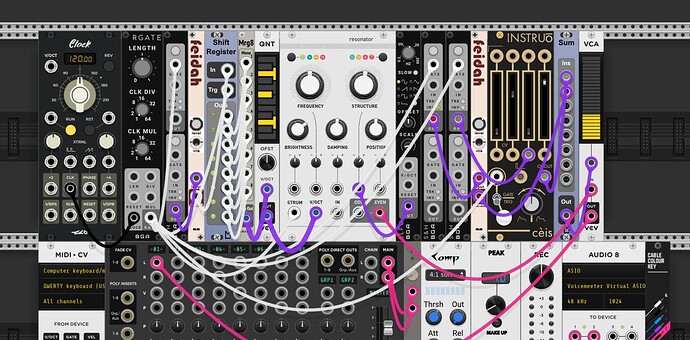 I want to add random 16th notes rolls. I will trigger them with an AND, both conditions being the clock and a clocked random gate with a bernoulli gate.
But I want the rolls to be velocity tied, I want crescendos and decrescendos.
The output VCA already has the ADSR information and the overall velocity information. If I tie the rolls to this VCA, it won't behave as intended.
Any idea ? It bugs me for several patches now, I can't find the clever way
Thanks !