Oh, now I can upload my patches, neat.
smb_castle.vcv (3.1 KB)
Basically, the first thing I want to do to understand sequencing is to copy a simple sequence and make a loop with it, for that I have chosen the Super Mario Bros Castle music from the Nintendo System Entertainment. A very basic song that"s spread over 3 bars and takes 4 voices. As it seems and even with all the advice I've received in my previous call for help, I can't figure that out at all.
My patches already has mutes and 4 channels set up to reproduce the entire song in the end, but I'd like to focus on the bass part as shown in this capture and the piano roll capture; what am I doing wrong?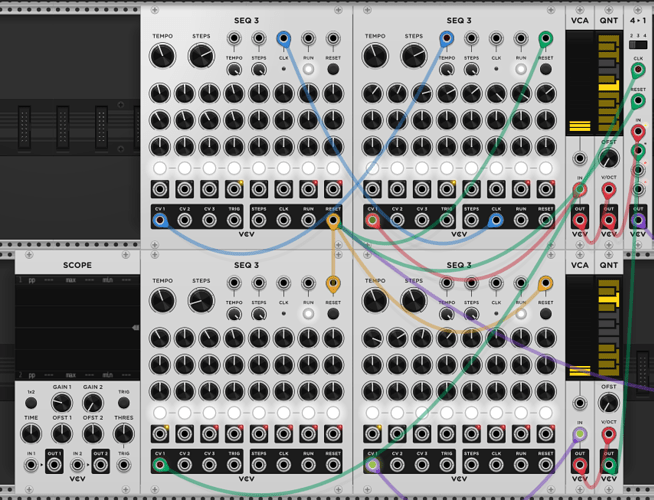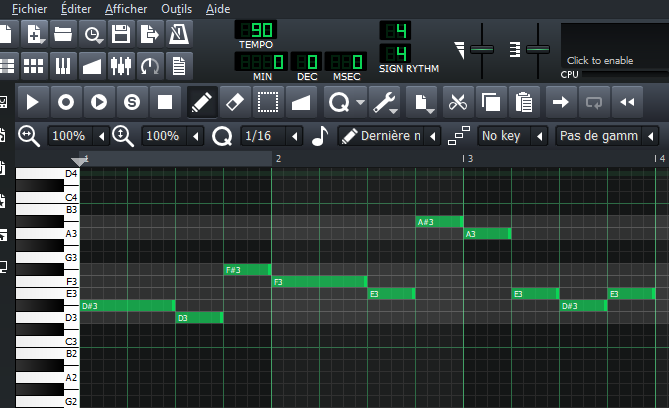 I need to receive a thorough explanation on how to set up my clocks, tempos and resets so I can play the loop as it is on the midi roll.
I already have had the intuition that my sequencer switch must receive a clock sequence with each step having the total length of each pitch sequence, but with my attempt I did not get that right. It completely weirds me out that I have to modulate my clock/tempo to write mere rhythm divisions. It feels unnatural and unsettling. Venting aside I kind of understand that to play my loop with everything synchronized, I will have to have a reset signal that's spread on the whole board. So that"s what I tried.
So, sequencer for pitch, sequencer for length, sequencer for switch pattern, and what am I missing here? I feel stupid for not being able to figure this out on my own. But now, it is too hard to brainstorm this, especially after a long day thinking hard at my job already. If a kind soul can dissecate what I've done wrong It will be very appreciated.
Thanks…