Wanted to sync two wavetable oscillators.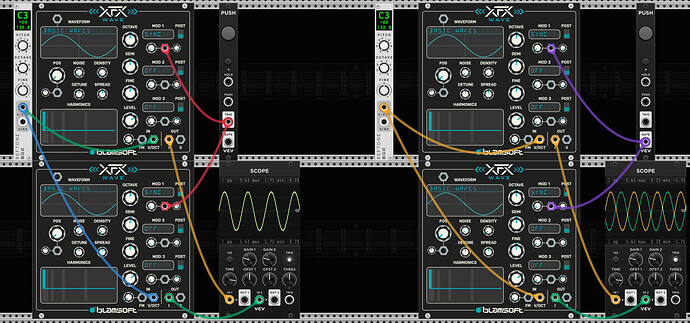 After disable/enable one of the XFX Wave, they should only be in sync by chance, and i would expect them to be in phase after sending a pulse to input # set to hard sync and the attenuator turned to 100% xfx_wave_sync.vcvs (18.7 KB)
But it ain't working for me, no change when triggering "hard sync"
This Q got me playing with XFX Wave.
Did I do something wrong / misunderstood hard sync / found a known bug?
How would you sync two oscillators - for phase delay/shifting later?