Loading wav file but no playback
Hi @user1434 ,
I have a new build in the queue that may fix your problem. Could you send me some more information about your issue? Specifically:
What operating system are you using?
If you turn on the performance meters (Engine/Performance meters), how much CPU is the Groovebox taking?
If you turn off Audio Interpolation in the groovebox context menu, does that help?
Could you send me a screen capture of your patch so that I can try to reproduce the issue?
Feel free to connect with me directly. I'm hoping that the new build (2.19.0) should fix the problem, but I'm not 100% sure because I haven't been able to reproduce the issue on my end.
Thanks a ton,
Bret
Hi Bret.
When I first used Groovebox in Patch it worked fine, but when I went back into it No Sound from Groovebox???
If I turn sound on Audio to max all I get is clock running clicking sound.
I am new to VCV Rack so am experimenting alot.
Can I break things by mistake?
I am using 64Bit Win 10
Voltage outputs seem to be zero (NAN)
Tried turning off interpolation to no avail.
Thanks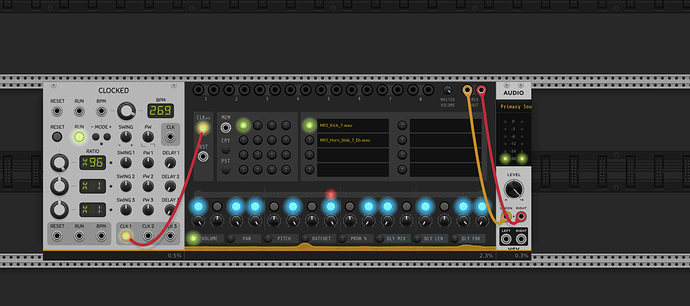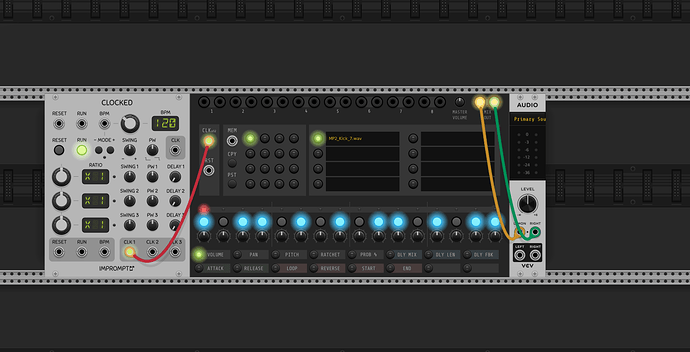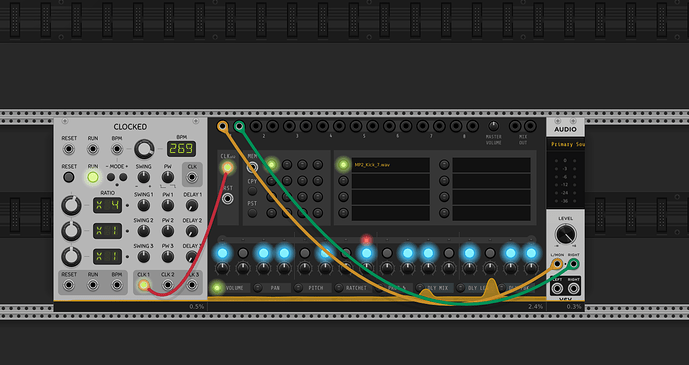 Hi Bret
I think I have found the solution to my problem.
I went through all the sample rates under THE ENGINE AND FOUND THE CORRECT ONE THAT SOUNDS GREAT 48khz
I will persist!
Many thanks.