Hey guys, I found this midi controller online somewhere and thought it would be the perfect compliment for VCV Rack: https://intech.studio!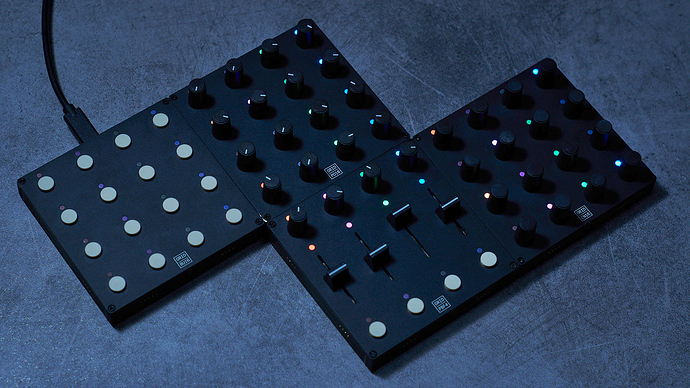 I haven't seen this posted anywhere else and it seems like they don't have any type of marketing effort. They had an IndieGoGo campaign that only received 8% of their goal (10 backers) which is unfortunate because they're really well designed.
These controllers are like Roli Blocks 2.0 with its magnetic connections. The software picks up the way each module is connected and creates a different mapping for each orientation. It's not advertised on their website but it seems to be Eurorack mountable, making it a nice compliment to VCV Rack.

I'm posting this because I want it, but they need a good amount of preorders to fulfill them. I suggest you check them out if you're looking for a highly portable VCV Rack midi controller.