Hey everyone, help a VCV noob here.
I have a poly V/Oct signal coming out of my MIDI-CV module, which I will use to play chords, from 3 up to 8 note chords. My goal is to get a single random note from that signal. Is there an easy way to do this?
I tried something like this: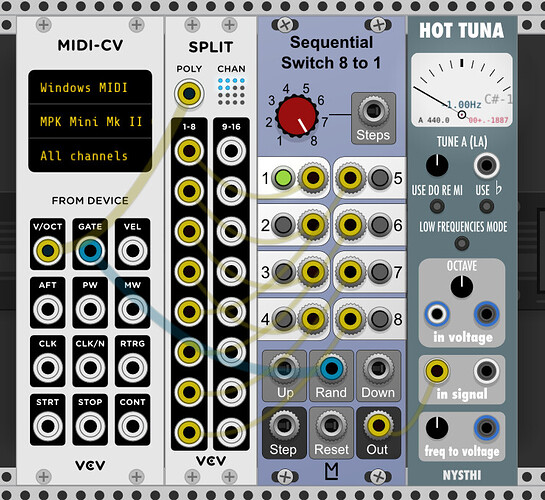 Which kind of does the trick, but still doesn't quite work since sometimes I play less than 8 notes, which means that it is possible that the random will make this end up in a step where there is no signal on the input. I could try to control the number of steps by counting the number of separate active notes I have, but I'm also not sure how to achieve that…
Thanks in advance!