Hi all,
I'm using several VCV Sequencers etc to create some fun abstract beats and I'd like to record them as Midi so I can clean them up inside the DAW environment.
My initial stab at it was like this (Merge the CV into a Polyphonic cable then send to the CV>Midi module):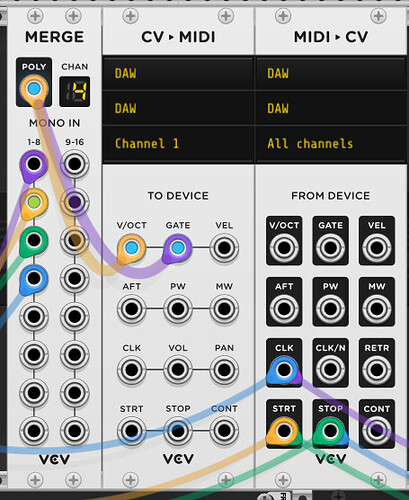 Then in Reaper, I make a new track and have it Receive the Midi signal from the VCV track. But so far no dice. Any ideas?
tx,
dh