No matter what I plan to explore in my next patch, I always seem to end up revealing my Steve Reich and Philip Glass influences. Rapid tempos, slow variations, and instruments that sound vaguely like reeds or brass.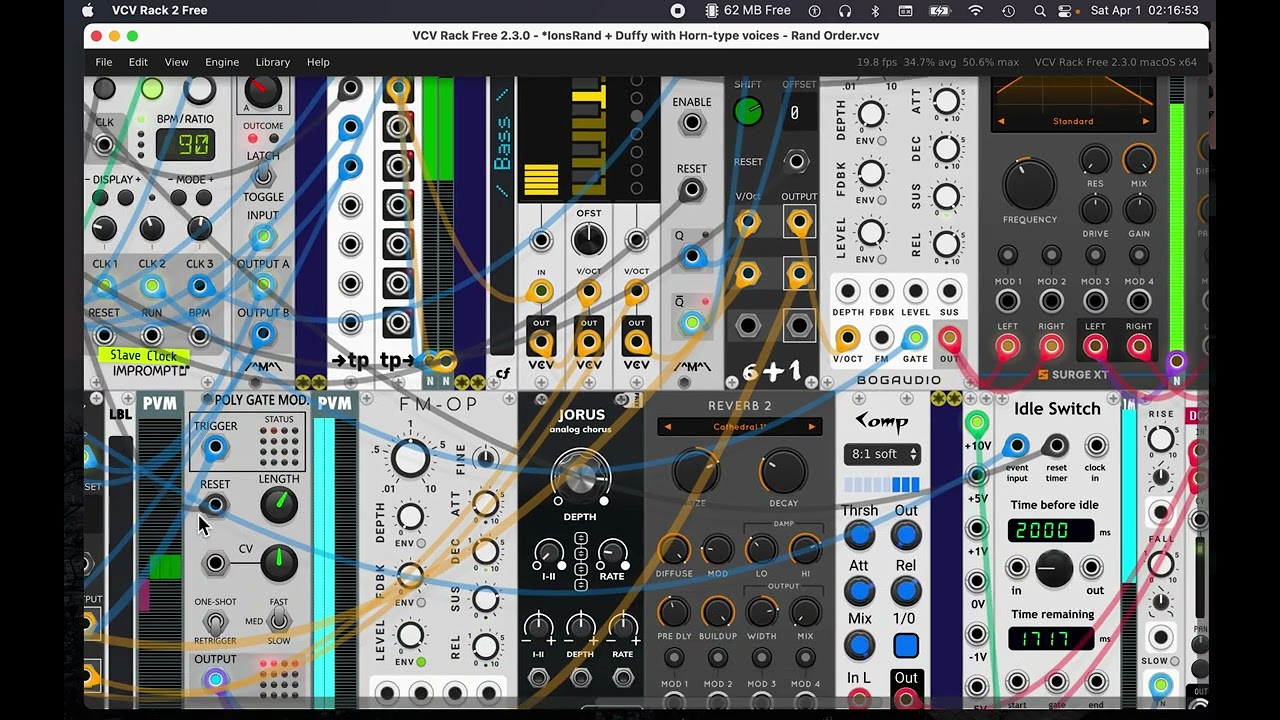 This might be the first time I've used a chorus module (and kept it in the patch).
The upper Duffy module transposes up and down by 5 semitones fairly rapidly, so it comes off as sort of a trill (again, that Philip Glass influence). Makes me think I could try it for making grace note mini-sequences (of 3, 4, or 5 notes, as in bagpipe or fiddle tunes), and saving it as a Selection.
The lower Duffy module changes by 2 semitones much more slowly, just to provide a bit of modulation. The CHANCES module is set for 33% chance of transposing up and 64% chance down. I like that Duffy is smart enough to wrap around, keeping things in the same octave.