Usborne has posted some of their obsolete 80's computer books to download for free at: https://usborne.com/books/computer-and-coding-books
There's the awesome "Keyboards and computer music" book from 1985. Also "Machine code for beginners". These were written for kids and teens, so I'm not sure how many of the machine code books were sold! Everyone grab a keytar and rock!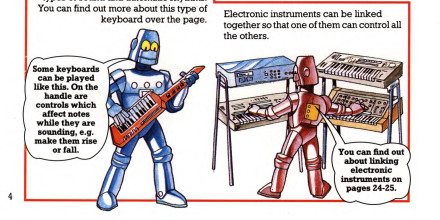 Could be a picture of early Daft Punk or maybe Count Modula's studio.