Silly Saturday afternoon doodling: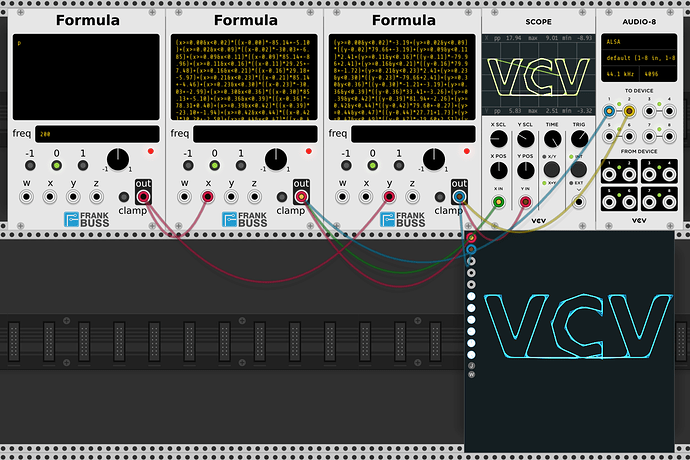 The patch:
vcv.vcv
(8.0 KB)
I can't play it without audio buffer underrun on my PC, needs too much time.
It was created with
this SVG file
, and then using
this Python script
to create the formula. Easiest to replace the two formulas with a text editor in the VCV file, which the Python script outputs at the end, if you want to create your own graphics. Remove the trailing "+".