I know I have an account on github, and I know I have used it only once (many months ago).
today I received an email as follows: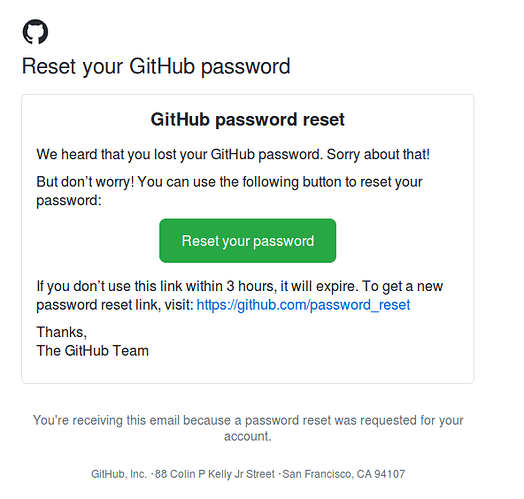 I did not requested a new password, and the link on the email seems to be ok.
Has somebody tried to use/steal my account? what would you do?