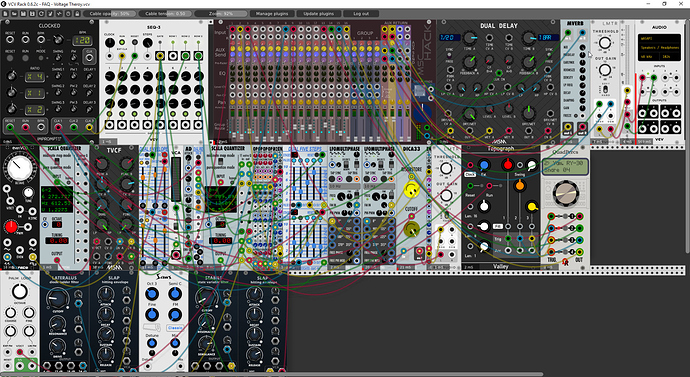 Never work with VCVRack when drinking peppermint tea around 2am. Anything can happen when you hear sparks in your ear.
Sparks in the ear are painful AF.
(there's a story there if you want it…)
Also, squishy window, or dual monitors?
It's the only way I could pull it off realtime to save CPU power. I am using my jobs laptop. My wife just took over my Mac for her job and other home business.
I feel no pain. It's my creative juices kicking in when I discover a new way to Rack'em.