Using a Quantizer to create Polyrythms
So this must be quite obvious to anyone with a music theory backround, but I figured that you can use the same harmonic ratios that chords / intervals have to create polyrythhms if you just transpose them down to LFO rates. So if you assume that your fundamental frequency is quarter notes, then an octave above it will be eighth notes, a perfect fifth will be quarter note triplets, and a perfect fourth would be dotted eighth notes. I haven't figuring out the rest though.
This only works if your quantizer is set to Just intonation. Things get a bit messy with more than 2 notes(rhythms) playing, so would advise using a clock divider or bernouli gate.
Here is the Strip file if you want to play around with the theory: Quantizer Rythm.vcvss (17.4 KB)
And here is a short demo: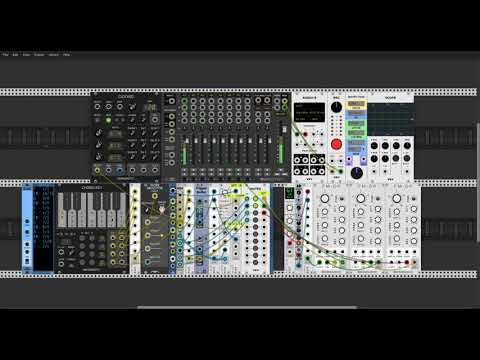 Have fun