Hello again, Happy New Year!
Here is my version of the EMS Synthi AKS, it consists of various modules: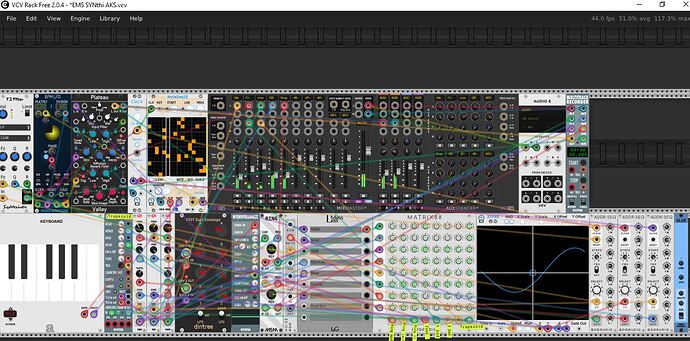 The Keyboard module does not seem to do anything or connect to any modules, any idea how you connect that up? Thanks to Nysthi's Trapezoid module I gained a lot of experience and achieved great sounds from the patch!! Not sure how close I have actually got to the hardware but any improvement suggestions are welcome.
Audio:
Stream Adrian Bottomley | Listen to EMS Synthi AKS in VCV Rack-Space drifting playlist online for free on SoundCloud
Patch
EMS SYNthi AKS.vcv (10.5 KB)