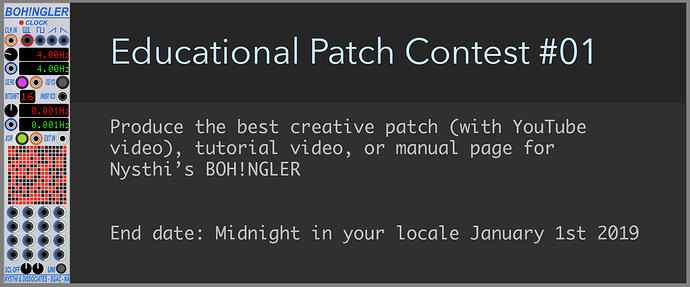 Produce the best creative patch (with Youtube video), tutorial video, or manual page for Nysthi's BOH!NGLER.
End date: Midnight in your locale January 1st 2019.
There will be voting. (Only !) eternal fame awaits you. You will be known far and wide as a VCV Master.
Add your patch links, video links and/or files to the FB thread please:
Creative patch entries should make central use of BOH!NGLER.
Tutorial patches or videos should only use free modules.
Feel free to discuss the module and its functionality here or in the FB thread.