Anyone going to ModularFest 2023 in Utrecht, NL next Saturday?
Have fun! Take pics! Wish I could go

I will be there with my wife
Dutch Modular Fest *
And yes I'll be there.
Had no idea. Now I do. Thanks. Ticket bought.
So let's meet up

One thing: The entrance is the driveway going through the open gate on the left side of the building, not the main entrance. Walk down the driveway and hang a right after the building corner and the entrance is at the end of the little courtyard. Quite a few folks didn't find it last time around, hence the pointer this time… There will likely be no sign.
If everything goes well, I will also be there, and I'm bringing some stuff with me

A few shirts, buttons, and stickers!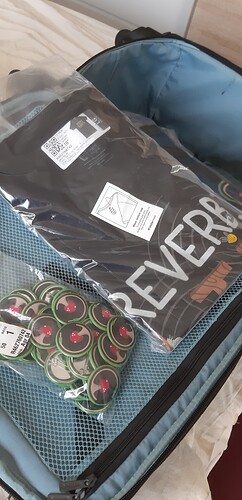 cool, hope to see you there!
Was nice to have a chat with you last year and cool that you'll be there again on this one!