The long-requested dark mode for Bogaudio is finally available on the library.
There are two flavors, very dark: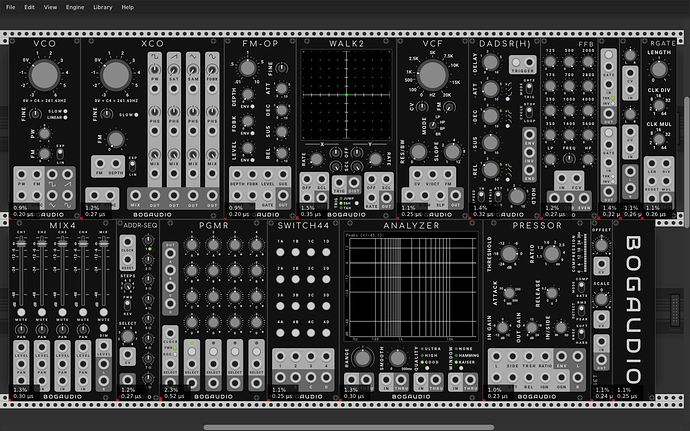 And low-contrast: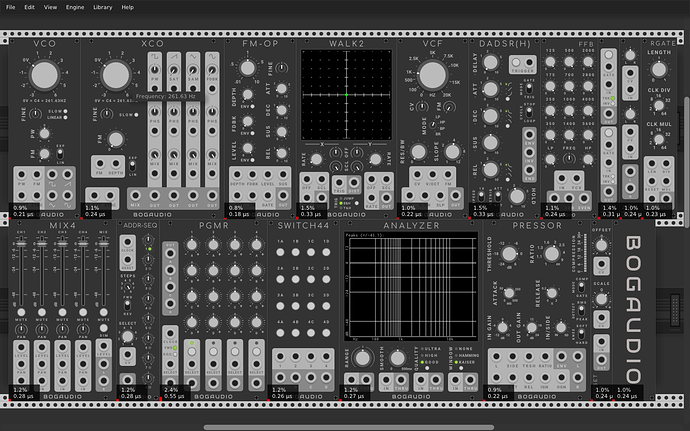 Every module (except ANALYZER-XL, which is special) now has a Panel-> context menu item. You can set the panel per module, or set a default that will apply to everything. Documentation here.
I want to shout out / thank @Eurikon, who patiently advocated for this feature, and who has maintained a community version of the panels all this time. The low-contrast version is his design.
Also shouts to @marc_boule, who's code I had to peek at to figure out where to store the default-panels preference (thanks!).