Hello! I'm considering creating an embedded sample browser in my groovebox module that looks like this: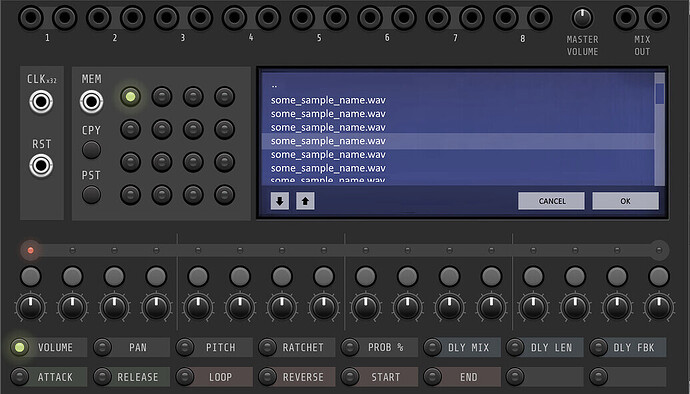 I know that there are a number of functions for file and folder management in rack::system. I would use these functions for listing files and directories, and navigating between folders.
One thing that I don't see is the ability to access different drives. For example, I've recently started using a (big) thumb drive for storing my samples, which is drive "D".
Has anyone played around with this idea before?
Thanks!
Bret