I love @computerscare take on things he does not use screws and some of his modules are slipping down.
since my initial query got kinda blown out of the water by all of the other DIYers… Here's the one I did for an example…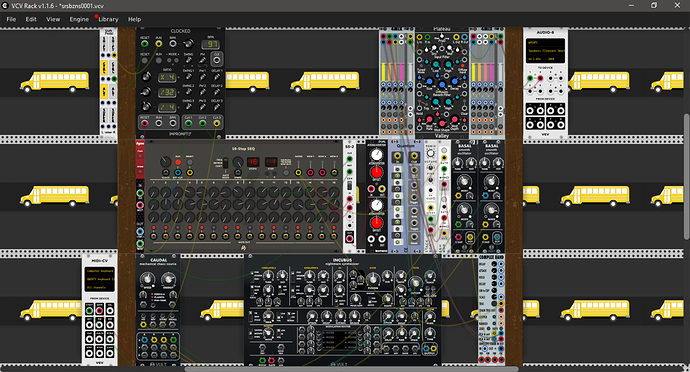 Maybe it should be someone "boarding" a bus?
Should have been using all the Bus modules from Glue the Giant

i… am a touch behind on some things…
Can't watch streams or videos that use a chroma key background in Rack.
In the way of not watching them.
Hurts my brain and is extremely distracting.
The way some people use it is absolutely distracting.
But it absolutely is a useful tool.
Well, I guess that's all but the first three of my Youtube videos screwed.
Looking forward to that