Hello!
I'm hoping to make my cellular automaton look cool with low room light settings. The widget paints both a background grid plus some active cells. I'm hoping to take advantage of the new brightness settings in rack. I've been successful in overriding the drawLayer method for the widget. It looks like this with a darkened background: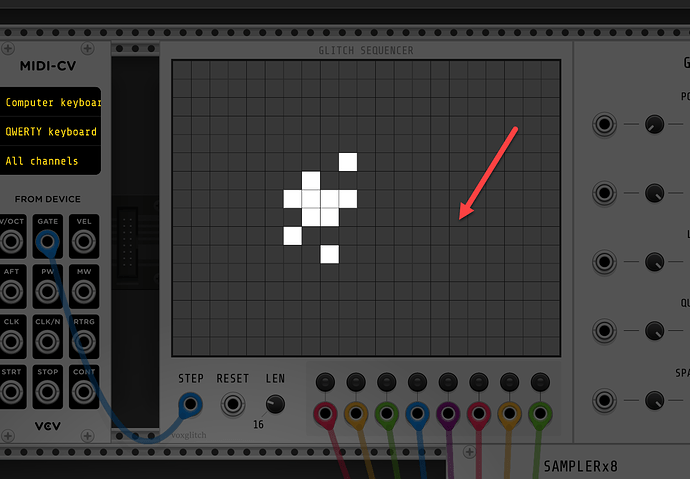 Here you can see the same idea with room brightness turned all the way off: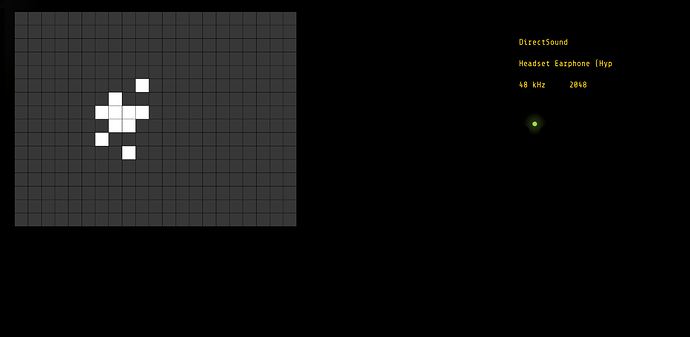 My question is: Is there a way for me to read the room brightness so that I can fine-tune the background grid color? Similarly, is there a way to read the light bloom value?
Thanks in advance.