I just installed the new VCV Rack 2.2.0 on two of my Linux boxes. I also kept 2.0.6 in a separate directory. I'm consistently getting random clicks and pops with the new version. It happens on both systems I have tried it on. The distortion happens even with very simple patches, so I know I'm not overloading the CPU. For example: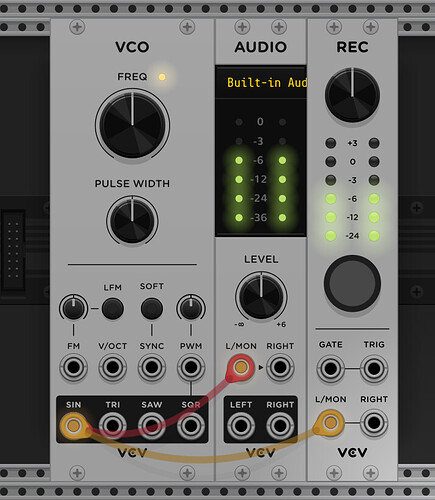 I tried recording the glitches to a WAV file, but they don't appear in the recording when I play it back. So it must be something wrong with sustaining real-time audio rendering.
I keep switching back and forth between 2.0.6 and 2.2.0. It never happens in 2.0.6 but it is easy to repeat in 2.2.0. I have gone back and forth about 6 times and the difference is 100% consistent.
It happens most often when switching windows (e.g. pressing Alt+Tab), opening new browser tabs, etc. But even when I close all my browsers and other applications, it happens every now and then.
But 2.0.6 doesn't do this. I can't get it to click/pop no matter what I do.
In the Audio module, I'm using PulseAudio at 48 kHz, block size 256. Same thing happens with 44.1 kHz and/or block size 1024.
Is anyone else running into this? Any ideas on what I can try?