Hello,
I'm working on a new module, but I want to ask if I should continue to develop it in case it's too similar to existing modules. There's so many now it's hard to keep up!

Lop takes a voltage input and processes it so that the output voltage is clipped to a plus / minus range around a "middle" voltage.
So, if you set the middle voltage to +6v, and the range to 2v, only input voltages between +4v and +8v will be sent to the output. Any voltages outside that range will be ignored and the last "good" value will be held until the input comes back into the "allowed" range again.
Here's a screen shot of my first working version…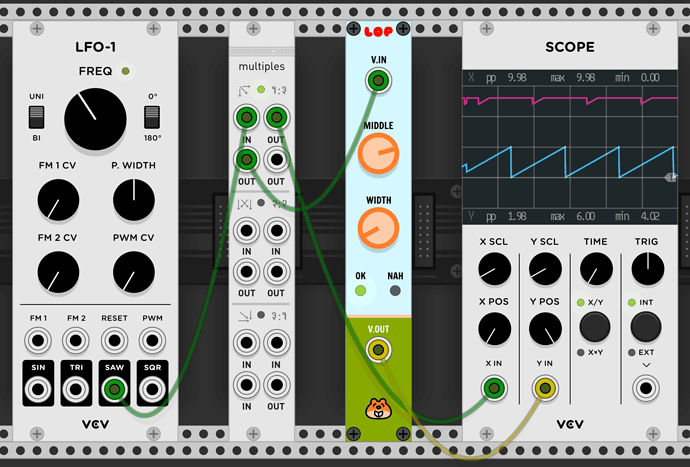 I'm thinking of letting the "middle" and "range" params be modulated by CV, making it polyphonic and some other doohickeys.
It's probably just yet another attenuverter / sample and hold / voltage filter thing that's been done already.
Worth pursuing?
Thanks.